Emmy Awards 2018: ecco tutte le nomination!
In testa Il trono di Spade e Westworld; Netflix supera per la prima volta il colosso HBO
Sono state annunciate le nomination agli Emmy Awards, l'importante riconoscimento assegnato ai programmi interpreti, registi e sceneggiatori che nel 2018 si sono distinti per la loro creatività e per il loro talento.
Emmy Awards 2018: ecco tutte le nomination!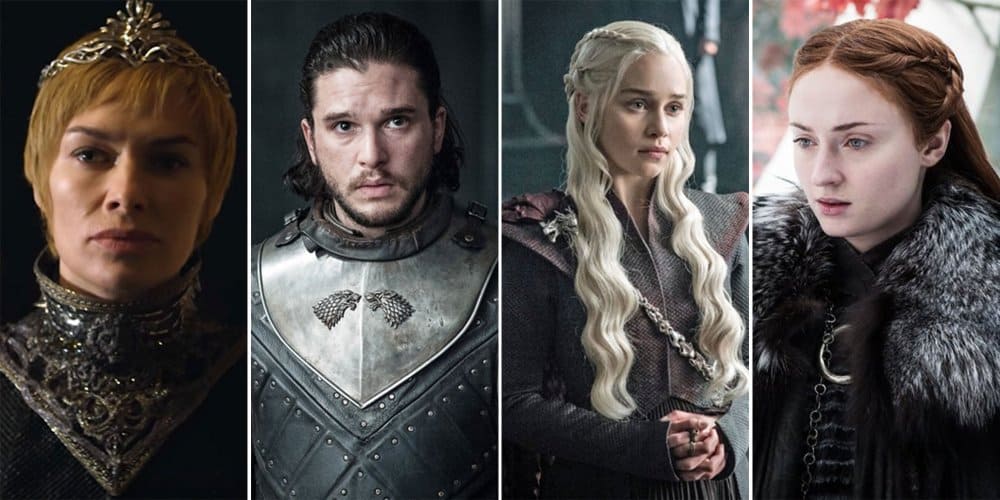 Il maggior numero di nomination per la 70esima edizione degli Emmy Awards 2018 è andato a Il Trono di Spade e a Westworld, che rispettivamente hanno totalizzato 22 e 21 nomination. Seguiti a ruota dalla vincitrice uscente The Handmaid's Tale con 20 nomination. Tutto ciò non è bastato alla HBO per mantenere il primato di realtà televisiva più nominata. Dopo 17 anni, infatti, e nonostante 108 candidature complessive la HBO è stata sorpassata dalla piattaforma di streaming Netflix, che si è portata a casa ben 112 candidature agli Emmy Awards (l'anno scorso erano 91). Rispetto all'anno passato HBO ha solo perso tre candidature, perciò il risultato raggiunto quest'anno da Netflix può significare una cosa sola: la consacrazione definitiva del digitale come nuova frontiera dell'intrattenimento. Lo dimostrerebbe anche la crescita di Hulu (che quest'anno ha raggiunto quota 27 nomination contro le 18 dell'anno precedente) e Amazon Prime Video (22 contro 16 nomination), soprattutto grazie a La fantastica signora Maisel.
Emmy Awards 2018: le nomination per FX e Netflix
Molto bene fa anche FX con la serie evento American Crime Story: L'assassinio di Gianni Versace, che raccoglie 18 nomination, gran parte delle quali per i suoi attori. Seguono Atlanta con 16 (tre delle quali per l'ormai lanciatissimo Donald Glover, nominato anche per la sua performance al Saturday Night Live). Bene anche la già citata La fantastica signora Maisel con 14 e Barry e The Crown con 13. Apprezzabilissime le varie nomination a This Is Us e all'ultima stagione di The Americans, così come a Sandra Oh per la serie rivelazione Killing Eve e all'episodio USS Callister di Black Mirror.
Netflix riafferma la sua posizione privilegiata sullo scenario delle comedy con la new entry GLOW. Giusta anche la nomination a Betty Gilpin, mentre spiace non vedere anche Alison Brie. Segnaliamo poi l'ottimo risultato della miniserie britannico-statunitense Patrick Melrose (5 nomination, incluso Benedict Cumberbatch come migliore attore). E il ritorno agli Emmy di David Lynch 28 anni dopo l'ultima volta, nuovamente con Twin Peaks. Tra i nominati c'è anche Laurie Metcalf, come migliore attrice non protagonista in una comedy, premio da lei vinto tre volte quando era in onda la serie originale.
I vincitori saranno annunciati il prossimo 17 settembre (di lunedì, e non di domenica come avveniva di solito) durante il consueto galà di premiazione, quest'anno condotto dai comici e autori del Saturday Night Live Colin Jost e Michael Che.
In attesa di conoscerli, vi lasciamo con la lista di tutti i candidati ai cosiddetti Oscar della tv!
DRAMA
Il Trono di Spade
Stranger Things
The Americans
The Crown
The Handmaid's Tale
This Is Us
Westworld
COMEDY
Atlanta
Barry
Black-ish
Curb Your Enthusiasm
GLOW
La fantastica signora Maisel
Silicon Valley
Unbreakable Kimmy Schmidt
ATTORE PROTAGONISTA IN UN DRAMA
Jason Bateman, Ozark
Sterling K. Brown, This Is Us
Ed Harris, Westworld
Matthew Rhys, The Americans
Milo Ventimiglia, This Is Us
Jeffrey Wright, Westworld
ATTRICE PROTAGONISTA IN UN DRAMA
Claire Foy, The Crown
Tatiana Maslany, Orphan Black
Elisabeth Moss, The Handmaid's Tale
Sandra Oh, Killing Eve
Keri Russell, The Americans
Evan Rachel Wood, Westworld
ATTORE PROTAGONISTA IN UNA COMEDY
Anthony Anderson, Black-ish
Ted Danson, The Good Place
Larry David, Curb Your Enthusiasm
Donald Glover, Atlanta
Bill Hader, Barry
William H. Macy, Shameless
ATTRICE PROTAGONISTA IN UNA COMEDY
Pamela Adlon, Better Things
Rachel Brosnahan, La fantastica signora Maisel
Allison Janney, Mom
Issa Rae, Insecure
Tracee Ellis Ross, Black-ish
Lily Tomlin, Grace and Frankie
ATTORE NON PROTAGONISTA IN UN DRAMA
Nikolaj Coster-Waldau, Il Trono di Spade
Peter Dinklage, Il Trono di Spade
Joseph Fiennes, The Handmaid's Tale
Mandy Patinkin, Homeland
David Harbour, Stranger Things
Matt Smith, The Crown
ATTRICE NON PROTAGONISTA IN UN DRAMA
Alexis Bledel, The Handmaid's Tale
Millie Bobby Brown, Stranger Things
Ann Dowd, The Handmaid's Tale
Lena Heady, Il Trono di Spade
Vanessa Kirby, The Crown
Thandie Newton, Westworld
Yvonne Strahovski, The Handmaid's Tale
ATTORE NON PROTAGONISTA IN UNA COMEDY
Louie Anderson, Baskets
Alec Baldwin, Saturday Night Live
Tituss Burgess, Unbreakable Kimmy Schmidt
Brian Tyree Henry, Atlanta
Tony Shalhoub, La fantastica signora Maisel
Kenan Thompson, Saturday Night Live
Henry Winkler, Barry
ATTRICE NON PROTAGONISTA IN UNA COMEDY
Zazie Beetz, Atlanta
Alex Borestein, La fantastica signora Maisel
Aidy Bryant, Saturday Night Live
Betty Gilpin, GLOW
Leslie Jones, Saturday Night Live
Kate McKinnon, Saturday Night Live
Laurie Metcalf, Roseanne
Megan Mullally, Will & Grace
MINISERIE
American Crime Story: L'assassinio di Gianni Versace
Genius: Picasso
Godless
Patrick Melrose
The Alienist
FILM TV
Black Mirror – USS Callister
Farenheit 451
Flint
Paterno
The Tale
ATTORE PROTAGONISTA IN UNA MINISERIE O UN FILM TV
Antonio Banderas, Genius: Picasso
Darren Criss, American Crime Story: L'assassinio di Gianni Versace
Benedict Cumberbatch, Patrick Melrose
Jeff Daniels, The Looming Tower
John Legend, Jesus Christ Superstar Live in Concert
Jesse Plemons, Black Mirror – USS Callister
ATTRICE PROTAGONISTA IN UNA MINISERIE O UN FILM TV
Jessica Biel, The Sinner
Laura Dern, The Tale
Michelle Dockery, Godless
Edie Falco, Law & Order True Crime: The Menendez Murders
Regina King, Seven Seconds
Sarah Paulson, American Horror Story: Cult
ATTORE NON PROTAGONISTA IN UNA MINISERIE O UN FILM TV
Jeff Daniels, Godless
Brandon Victor Dixon, Jesus Christ Superstar Live in Concert
John Leguizamo, Waco
Ricky Martin, American Crime Story: L'assassinio di Gianni Versace
Edgar Ramirez, American Crime Story: L'assassinio di Gianni Versace
Michael Stuhlbag, The Looming Tower
Finn Wittorck, American Crime Story: L'assassinio di Gianni Versace
ATTRICE NON PROTAGONISTA IN UNA MINISERIE O UN FILM TV
Adina Porter, American Horror Story: Cult
Letitia Wright, Black Mirror – Black Museum
Merrit Wever, Godless
Sara Bareilles, Jesus Christ Superstar Live in Concert
Penelope Cruz, American Crime Story: L'assassinio di Gianni Versace
Judith Light, American Crime Story: L'assassinio di Gianni Versace
REGIA PER UN DRAMA
Jason Bateman, Ozark – I rintocchi della campana
Stephen Daldry, The Crown – Pater familias
I Fratelli Duffer, Stranger Things – Capitolo nove: La porta
Jeremy Podeswa, Il Trono di Spade – Il drago e il lupo
Daniel Sackheim, Ozark – Stanotte improvvisiamo
Kari Skogland, The Handmaid's Tale – Dopo
Alan Taylor, Il Trono di Spade – Oltre la Barriera
REGIA PER UNA COMEDY
Mark Cendrowski, The Big Bang Theory – L'asimmetria della farfalla
Donald Glover, Atlanta – FUBU
Bill Hader, Barry – Chapter One: Make Your Mark
Mike Judge, Silicon Valley – Initial Coin Offering
Hiro Murai, Atlanta – Teddy Perkins
Jesse Peretz, GLOW – Pilot
Amy Sherman-Palladino, La fantastica signora Maisel – Pilot
REGIA PER UNA MINISERIE O UN FILM TV
Edward Berger, Patrick Melrose
Scott Frank, Godless
David Leveaux & Alex Rudzinski, Jesus Christ Superstar Live In Concert
Barry Levinson, Paterno
David Lynch, Twin Peaks
Ryan Murphy, American Crime Story: L'assassinio di Gianni Versace – L'uomo da copertina
Craig Zisk, The Looming Tower – 9/11
SCENEGGIATURA PER UN DRAMA
David Benioff & D.B. Weiss, Il Trono di Spade – Il drago e il lupo
I Fratelli Duffer, Stranger Things – Capitolo nove: La porta
Joel Fields & Joe Weisberg, The Americans – Inizio
Bruce Miller, The Handmaid's Tale – June
Peter Morgan, The Crown – L'uomo del mistero
Phoebe Waller-Bridge, Killing Eve – Nice Face
SCENEGGIATURA PER UNA COMEDY
Alec Berg, Silicon Valley – Fifty-One Percent
Alec Berg & Bill Hader, Barry – Chapter One: Make Your Mark
Donald Glover, Atlanta – L'uomo alligatore
Stefani Robinson, Atlanta – Il barbiere
Liz Sarnoff, Barry – Chapter Seven: Loud, Fast And Keep Going
Amy Sherman-Palladino, La fantastica signora Maisel – Pilot
SCENEGGIATURA PER UNA MINISERIE O UN FILM TV
William Bridges & Charlie Brooker, Black Mirror – USS Callister
Scott Frank, Godless
David Lynch & Mark Frost, Twin Peaks
Kevin McManus & Matthew McManus, American Vandal – Pulizia
David Nicholls, Patrick Melrose
Tom Rob Smith, American Crime Story: L'assassinio di Gianni Versace – La casa sul lago
ATTORE OSPITE IN UN DRAMA
F. Murray Abraham, Homeland
Cameron Britton, MINDHUNTER
Matthew Goode, The Crown
Ron Cephas Jones, This Is Us
Gerald McRaney, This Is Us
Jimmi Simpson, Westworld
ATTRICE OSPITE IN UN DRAMA
Viola Davis, Scandal
Kelly Jenrette, The Handmaid's Tale
Cherry Jones, The Handmaid's Tale
Diane Rigg, Il Trono di Spade
Cicely Tyson, Le regole del delitto perfetto
Samira Wiley, The Handmaid's Tale
ATTORE OSPITE IN UNA COMEDY
Sterling K. Brown, Brooklyn Nine-Nine
Bryan Cranston, Curb Your Enthusiasm
Donald Glover, Saturday Night Live
Bill Hader, Saturday Night Live
Lin-Manuael Miranda, Curb Your Enthusiasm
Katt Williams, Atlanta
ATTRICE OSPITE IN UNA COMEDY
Tina Fey, Saturday Night Live
Tiffany Haddish, Saturday Night Live
Jane Lynch, La fantastica signora Maisel
Maya Rudolph, The Good Place
Molly Shannon, Will & Grace
Wanda Sykes, Black-ish
PROGRAMMA ANIMATO
Big Hero 6: La serie – Il ritorno di Baymax
Bob's Burgers – V per Vendetta di San Valentino
I Simpson – Gone Boy
Rick and Morty – Cetriolo Rick
South Park – Metti giù il telefono
CREDITI DI APERTURA
Altered Carbon
Counterpart
GLOW
The Alienist
Westworld
EFFETTI SPECIALI
Altered Carbon – Le catene della colpa
Il Trono di Spade – Oltre la Barriera
Lost In Space – Pericolo, Will Robinson
Stranger Things – Capitolo nove: La porta
Westworld – Il passeggero