Maria Regina di Scozia: trailer del film diretto da Josie Rourke. Margot Robbie veste i panni di Elisabetta I nel nuovo film di cui è stato appena pubblicato online il trailer ufficiale in italiano. Maria Regina di Scozia racconta le vicissitudini legate alla rivalità tra Mary Stuart e Elisabetta I. Due donne storiche che hanno dominato l'Inghilterra e la Scozia della seconda metà del 1500.
Maria Regina di Scozia trailer
Il film, trasposizione cinematografica del libro My Heart Is My Own: The Life of Mary Queen of Scots di John Guy, è diretto da Josie Rourke già regista teatrale di varie opere. La sceneggiatura del film è ad opera di Beau Willimon (Le idi di marzo) mentre la distribuzione è stata affidata alla Universal Pictures.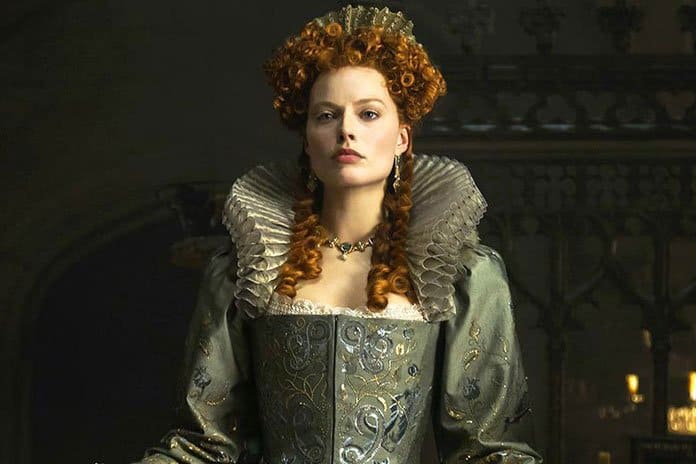 Maria Regina di Scozia racconta la tormentata vita di Mary Stuart. Regina di Francia a 16 anni rimane vedova già a 18. Invece di risposarsi fa però ritorno in  Scozia per riprendere il trono che le spetta. La Scozia e l'Inghilterra verranno però  governate da Elisabetta I. Tornata in Scozia, divenuta un paese protestante, Mary Stuart  dovrà scontrarsi con i suoi lord ribelli e con la stessa cugina Elisabetta I d'Inghilterra. Rivali sia in politica che in amore, si troveranno entrambe a scegliere se risposarsi o se mantenere l'indipendenza. Una storia piena di inganni e complotti che saranno destinati a cambiare per sempre i corsi della storia inglese e non solo.
Già dalle prime immagini del trailer c'è grande attesa per le performance recitative di entrambe le protagoniste. Margot Robbie dopo Suicide Squad ed I, Tonya ritorna sul grande schermo quasi irriconoscibile nei panni di Elisabetta I. La giovane Saorse Ronan resa celebre con il film Brooklyn (2015), con il quale si è anche accaparrata la sua seconda nomination al Premio Oscar come miglior attrice, interpreterà la tormentata Maria Stuarda. Il film arriverà nelle nostre sale il 17 gennaio 2019.
Di seguito il trailer del film
Potrebbe interessarti anche: I Tonya – La recensione